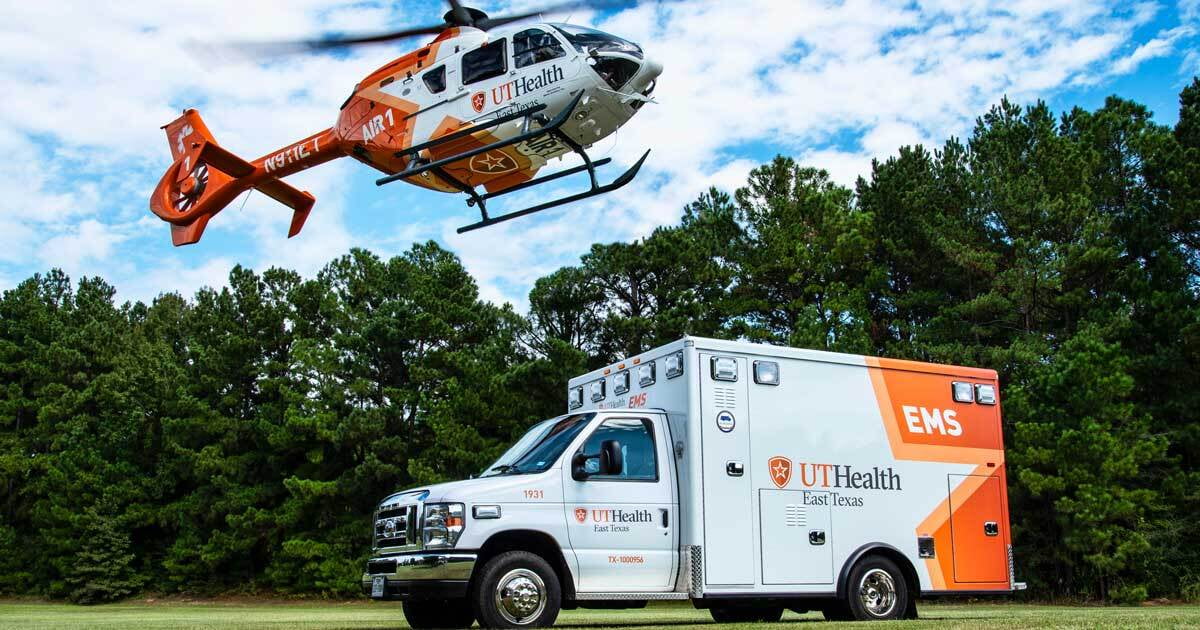 Memorial to the Fallen
Our UT Health East Texas EMS crew was traveling back to Tyler from a patient transfer to Sherman. When they were coming through Sherman an 18-Wheeler loaded with rocks unexpectedly backed onto the highway in front of them leaving them no time to react. The driver of the ambulance, Paramedic David Eads succumbed to his injuries at the scene.
David Eads, Paramedic at UT Health East Texas EMS
End of watch-11/17/2021 Approximately 19:00 hours
He leaves a wife, Vickie Eads, and 5 children
Donating to the East Texas 100 Club will help support his family and others killed in the line of duty. You may donate by clicking on the picture of the ETX UT Health
helicopter and ambulance.