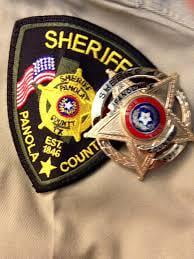 Memorial to the Fallen
Panola County Sheriff's Deputy Chris Dickerson was shot and killed while conducting a traffic stop early Tuesday morning, December 31, 2019. The suspect was captured in Louisiana and is awaiting trail in Texas.
Suspect Gregory Newson was arrested and charged with capital murder of a police officer. The deputy was shot six times with a semiautomatic rifle while he was conducting a traffic stop on FM 10 near Carthage, Texas at 2 a.m. Tuesday.
Deputy Dickerson leaves behind a wife and two children. Panola County Sheriff's Office reports Deputy Dickerson he has been with the department for 8 years.

Donating to the East Texas 100 Club provides financial support to family members to those who give all to protecting our communities. Please join or make a financial contribution today.