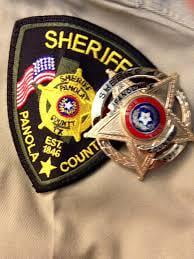 PRESS RELEASE - December 31, 2019
Panola County Sheriff's Deputy Chris Dickerson was shot and killed while conducting a traffic stop early Tuesday morning, December 31, 2019. The suspect is in custody, according to Panola County Sheriff Kevin Lake.
Suspect Gregory Newson was arrested and charged with capital murder of a police officer. The deputy was shot six times with a semiautomatic rifle while he was conducting a traffic stop on FM 10 near Carthage, Texas at 2 a.m. Tuesday.