Hopkins County, Texas
Hopkins County is a county located in the U.S. state of Texas. As of the 2010 census, its population was 35,161. Its county seat is Sulphur Springs. Hopkins County is named for the family of David Hopkins, an early settler in the area.
Hopkins County was once known as the Dairy Capital of Texas. Although Dairy Farms declined in the area in the late 1990s there are still a number of dairy farms located there today.

LAW ENFORCEMENT AGENCIES IN HOPKINS COUNTY

POLICE DEPARTMENTS
Cumby, Como-Pickton C.I.S.D., Saltillo I.S.D., Sulphur Springs, and Sulphur Springs I.S.D.
HOPKINS COUNTY SHERIFF'S OFFICE IN SULPHUR SPRINGS

DEPARTMENT OF PUBLIC SERVICE IN SULPHUR SPRINGS

HOPKINS COUNTY CONSTABLES, PRECINCTS 1 and 2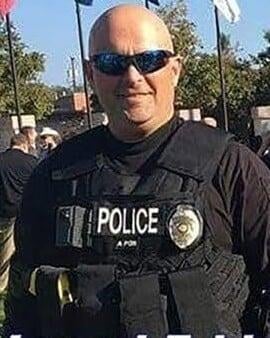 Jarrod Friddle
Cumby Police Department, Texas
End of Watch Monday, July 9, 2018
Police Officer Jarrod Friddle suffered a fatal heart attack following canine training in a bite suit.
Once the training finished, Officer Friddle returned home where he collapsed.
Officer Friddle is survived by his wife, five children, and his mother.
Bio
Age 40
Tour 5 years
Badge 104
Incident Details
Cause Heart attack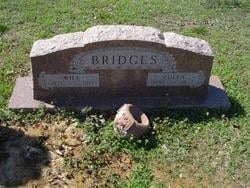 William W. Bridges
Brashear City Marshal's Office, Texas
End of Watch Saturday, June 2, 1917

City Marshal Will Bridges was shot and killed by a woman suffering from a mental illness who mistakenly believed that Marshal Bridges had threatened her and assaulted her. The woman had a history of threatening Marshal Bridges.
Marshal Bridges had entered the woman's store to make a purchase. The woman ordered him out of the store and immediately shot him twice without giving him time to leave. She was convicted of manslaughter and sentenced to five years in prison.

Marshal Bridges was survived by his wife and three children
Bio
Age 39

Incident Details
Cause Gunfire

Weapon Gun; Unknown type

Offender Sentenced to 5 years